Simon Barber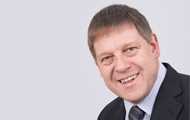 In his firm belief that corporate management systems must strive to support the end user, Simon Barber has dedicated the past ten years of his life to the development of the HighStone application.
Simon graduated from University of Newcastle upon Tyne in 1977 with a first class honours degree in Civil Engineering.  He continued at the University with a three year Doctorate study in the Design of Heavy Duty Pavements for Port Handling Areas using Concrete Paviors.  Upon completion of his academic research, Simon co-founded Keystroke Computing Limited, a company that developed technical engineering computer applications for the civil and structural engineering industry.
Always directly involved in software writing, Simon's first project for Keystroke Computing was the Hornet Project Management application, the software of which was distributed through Claremont Controls.
Through the 1980s and 1990s, Simon continued to drive the development of the Hornet Project Management application, and the product became synonymous with Claremont Controls and the blue windmill logo.  Hornet was taken up by a wide range of construction industries across the UK and overseas and also found considerable favour within other industries.
As the software application market matured, Simon turned his attention to more specialised management areas where there was a need to provide comprehensive management solutions to operating companies.
Simon has a strong belief that corporate management systems must strive to support users in their work by being comprehensive, consolidated under a single framework, intuitive and easy to use.  His experience working with the construction industry has been instrumental in developing long-standing relationships with major UK players and he has accumulated a wealth of experience in supporting the agencies that maintain the major UK highway routes.
Jan Williamson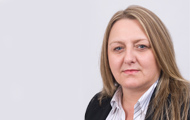 Jan Williamson joined Claremont Controls in 2011 to take up a role as Senior Software Consultant and continues in the development, implementation, client training and general user support of HighStone for all of Claremont Controls' clients.
Jan began her career in Financial and Management Accounting and quickly progressed to become established as an experienced Management Accountant working within the manufacturing, media and construction Industries.
In 2000, while Jan was working as Financial Controller of GCP Direct Marketing, the company was acquired by French PLC Fi System.  The new owners recognised Jan's Project Management skills and she became the UK Group MIS Controller.  Initially involved in the implementation and maintenance of the group's Project Management System, Jan's ability to effectively integrate new systems and processes came to the forefront.
In 2008, Jan was offered an opportunity to join A-one+, a joint venture company between Colas, Costain Group and Halcrow Group, as the Cost Capture Manager for the recently awarded Highways Agency Contract for Area 10 in Manchester. The primary remit was to ensure accurate cost capture of all resources within HighStone and to maintain the application database as required.  In doing so, Jan immediately became involved in the development of HighStone and established a direct liaison with Claremont Controls in achieving these goals.
Recognising that the use HighStone required a greater level of input to develop and maintain, A-one+ promoted Jan to Finance Systems Manager in 2009, with overall responsibility to develop systems and procedures and provide user support across all A-one+ contracts.  This action culminated in the successful implementation and training of HighStone in three further Highways Agency Contracts won by the company over the next 18 months.
When Jan left A-one+ in 2011 to join Claremont Controls, she brought with her invaluable HighStone system management experience.  She continues to work closely with A-one+ as one of Claremont Controls' longstanding clients.